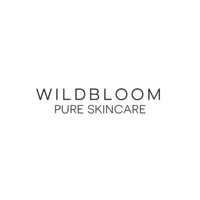 WildBloom Skincare is proud to bring you some of the purest, safest, most effective natural skincare products on the market. They research every ingredient that goes into their products, and we make decisions based on the EWG's Skin Deep Database to support your health and well-being.
They are proudly born and raised in Fort Collins, Colorado. Their products are formulated and produced in a natural skincare lab where they focus on creating safe, results-driven products. Their founder and in-house esthetician directs, tests, and approves every product they make.
They believe in clean, pure skincare that smells good, feels good, looks good, and performs amazingly! Everything they make is fresh and crafted in small batches. Their ingredients are top notch, and they don't sacrifice quality to save money. They source as many organic ingredients as possible, and they scent their products with 100% pure therapeutic-grade essential oils.
They never use synthetic fragrance, harsh chemicals, phthalates, parabens, or retinol, to name a few. Their clean formulas offer you effective, non-toxic alternatives for beautiful, healthy skin.