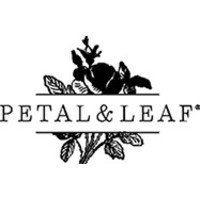 Why we like Petal and Leaf:
"Petal & Leaf was created with one goal in mind. To offer an authentically natural perfume line, artfully constructed with the highest quality plant based materials, complete ingredient transparency and a price point that makes it within reach.
Having worked for over twenty years in the corporate fragrance industry and managing some of the largest accounts in the world, a love affair with natural perfumery emerged and a passionate personal project began. The result of this passion is Petal & Leaf Holistic Aromatics." -Laura Claassen, Petal and Leaf Aromatics
It is difficult to find a totally natural, synthetic free perfume and even more difficult to find one that is so skillfully assembled. Petal and Leaf Holistic Aromatics only uses that we are proud to carry.
If you have never worn essential oils as perfumes, then you are in for a treat. They differ from common synthetic perfumes in that they are so dynamic. The chemistry of essential oils interact with your own body chemistry to create a scent that is truly distinctive and unique. Explore the possibilities with these natural perfumes and we are certain that you will never look back to synthetic perfumes again.